Scheduled for December
 Please take note of the following events coming up: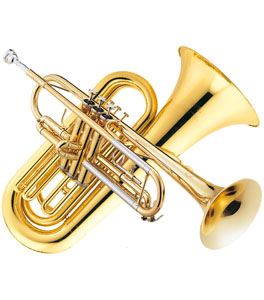 On Sunday, December 9 at 4 PM, our own David Patek is organizing an "Evening of Brass" featuring several ensembles playing great Christmas music. There will be an offering to raise money for Trinity. Come on out.
On the first Sunday of December (Dec. 2) the Mt. Prospect Community Band will perform "Tidings of Great Joy," which will continue the tradition of great holiday music for which they are known. A free will offering will be taken for Journeys from PADS to Hope (Now Journeys: The Road Home). We will also have a cookie Walk, Craft Show and even a visit with Santa. Be there!
In addition to these special programs our Trinity Music Ministry will continue the music of Advent and Christmas throughout the month. Plan to attend!
If you don't get enough live Christmas music this year, it will be because you aren't at Trinity in December.