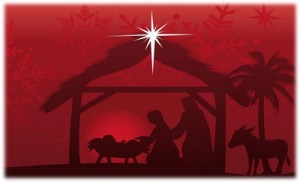 Each year Trinity provides many ways to reach out to others during the Christmas season. Consider participating in one or more activities during Advent.
WINGS (Women in Need Growing Stronger)
This is the 2nd year we are buying gifts for WINGS.  It is a local program offering services to homeless and abused women and their children in the north and northwest suburbs.  Names are available Sunday Nov. 16th and gifts need to be at church by 10:30 a.m. on Sunday Dec. 7th.
If you choose not to buy for an individual, WINGS needs other donations all year long.  Items can be placed in the blue WINGS bin in the narthex.  They are currently in critical need of the following:  toilet paper, paper towels, Kleenex, laundry detergent, dish soap, 33 gallon garbage bags, diapers (size 3-6), pull ups (any size) and baby wipes.  A list of other items is on the table.  Our Trinity youth volunteer across the street at the WINGS donation center almost every Friday afternoon.
Food Pantry
Our local food pantries are always in need of food to help families that are experiencing hard times.  Bring can goods and non-perishable items and place them in the food pantry bin in the narthex.
Warming Tree
Decorate the tree with pairs of white socks for homeless adults.  Many of our PADS guests walk miles each day from one site to another. We are also collecting warm hats, scarves and mittens for needy children and adults.
MANNA
Order grocery, drug store or gas gift cards from our MANNA program and specify that they be given to people in need in our community.  The next order date is Dec. 7th.
Heifer International
Heifer International gift cards are available for purchase.  These photo cards are a great gift for anyone, but especially for those who are "hard to buy for".  Gift donations start as low as $20 for a flock of chicks.  Recipients of the animals, around the world, "pass on the gift" by donating one or more of their animal's offspring to another family in need.  If you'd like to buy a Heifer card, call Debbie Watson.
Backpack Ministry
There are students in our local schools who are hungry on weekends.  Be part of the Backpack Ministry and donate items they can take home on the weekend.  Check out the display in the narthex.
Journeys – The Road Home
A wish list for items needed for the homeless is on the table in the narthex.
PADS
Consider volunteering once or twice this year or as much as once a month.  There still is a critical need for 2nd and 3rd shift on Friday nights.  The sign up book is in the narthex each Sunday or contact Charlotte Sneed-McCall.
Feed My Starving Children
Join other Trinity friends and pack food for hungry children around the world.  The next 2 scheduled packing events are Monday, Dec. 8th and Tuesday, Jan. 27th.  Both are from 6 – 7:45 pm.  Sign up in the narthex.