MARCH
FREDDIE MAC HQ
Saturday, March 15, 2014
8:00 am – Breakfast at Elly's Pancake House, 372 E. Golf Road
9:00 am – Meeting at Church in Trinity Hall
Presented by: Jim Zahrt
Jim Zahrt spent nearly four years at Freddie Mac as Director of Financial Communications. At Freddie Mac, Jim was responsible for all financial communications strategies and tactics, including the corporate annual report and financial news releases, served as financial news media contact, and was financial speechwriter for the CEO and Vice Chairman.
Jim will be speaking about:
The concept of home ownership in America
The history and evolution of mortgage loans and home ownership in America
How a modern home mortgage works and is put together, from the home buyer to the Wall Street investor
The creations of Fannie Mae and Freddie Mac and what they do
How the housing bubble was created and burst, including the involvement of  Freddie and Fannie, and how it led to the Great Recession
Jim will take what we should expect to be a very dry subject and turn it into a very interesting examination of how the mortgage industry affects each of us and America.
Jim is a member of the Trinity Board of Trustees and has been a member of Trinity United Methodist Church since 2010. Jim and his wife Sue Ann moved back to Illinois after having spent eight years in the Northern Virginia suburbs of Washington, DC.
 APRIL
UMM Palm Sunday Service
Sunday, April 20, 2014
7:00 am – Breakfast at Elly's Pancake House, 372 E. Golf Road
8:10 am Worshop – Narthex
MAY
The Civil War
Saturday, May 17, 2014
8:00 am – Breakfast at Elly's Pancake House, 372 E. Golf Road
9:00 am – Meeting at Church in Trinity Hall
Presented by: Pastor Dan Swinson
High School Graduate Recognition
Award high school graduates with UMW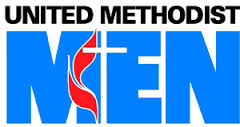 JUNE
ANNUAL UMM CONFERENCE
Date, time and schedule TBD
JULY
No Meeting
AUGUST
SAFE SANCTUARY TRAINING
Saturday, August 23, 2014, 8:30-3:00
Hosted by: Northern Illinois Conference-Elgin District: See individual brochure www.umcnic.org
Date, time and schedule: T.B.D./See individual brochure
GOLF OUTING 
DATE: Sunday, August 17, 2013
GOLF-Rob Roy Golf Course, 1st foursome starts at 1:00 pm
Cost $ TBD
DINNER-Black Cow, 6:00 PM.
Cost $ TBD for a golf/carts
White Elephant
Bring a gift(white elephant), household unwanted item to exchange
SEPTEMBER 
UMM-SPIRITUAL CONGRESS Retreat 
Lake Geneva, Wisconsin
Hosted by the UMM Northern Illinois Conference-Elgin District
Location: Williams Bay, Wisconsin
Date, time and schedule: T.B.D./See individual brochure
OCTOBER
PROGRAM: FEED MY STARVING CHILDREN
Trinity United Methodist Men are strongly encouraged to sign-up and participate this month in the "Feed My Starving Children Program". Sign –up in the Narthex
NOVEMBER
NO PROGRAM: BREAKFAST ONLY  Saturday, November 22, 2014
8:00 a.m.-Breakfast at Elly's Pancake House, 372 E Golf Road, 847-364-4400
9:00 a.m.-Chosen men will weigh nuts for TUMM NUT SALE
DECEMBER
Elgin District Holiday Breakfast/Meeting(election)
Hosted by: Northern Illinois Conference-Elgin District, www.umcnic.org
Date, time and schedule: T.B.D./See individual brochure