The UMW is collecting old, used and broken crayons. There is a collection box in the narthex. We will be collection until April 13th. Thank you.
Online Giving Looking for an alternate way to give? Trinity does support online giving. All you need to do is click on the donate tab. You can use this as a one-time donation or set it up for regular offerings. If you have any questions, contact Beth Carroll.
The UMW book reviews are in and a matching game. Both are available in the Narthex, please take one.
There are thousands of people that have one or more types of Arthritis.  I have rheumatoid arthritis and osteoarthritis.  Most days are good but the bad days are always there. The need for a cure is overwhelming.  These diseases attack anyone and at any age.  It can be debilitating but it can be treated.  There is a need for your help.  Can you take the time to donate to help those who suffer with the pain of walking or trying to move their hands.  A simple task of tying your shoe or zipping your coat can be very painful and take some time to accomplish. I am asking you to look inside yourself and see what can be done with your help.  Please, give generously for those that can't and for those who need your help. I will be walking with the Arthritis Foundation walk on May 6, 2018 at Montrose Beach.  Everyone is invited to take the time to walk and/or help those who can't.  Come and help. I have attached some more information for the walk in the flyer.  Please help!! Give when you see me or donate on line @https://events.arthritis.org/participant/Sandra-Danzig-Negrillo
God Bless you. Thank you. Sandra Danzig-Negrillo 847-812-8342.
Paid Summer Internship for College Students. College students who can work 8-10 weeks during the summer break and meet the following requirements are encouraged to apply now for a variety of paid intern positions at Fresensius-Kabi, a pharmaceutical company located in Lake Zurich. Students must be:
Currently enrolled as a student at an accredited college or university.
Enrolled at a minimum sophomore level; and
Planning to return to school at the end of his/her summer break.
For more information and a list of opportunities, visit the company's web site: www.fresensius-kabi.us/career.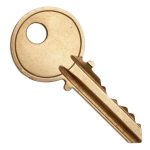 The letters for the key inquiries have been sent out please return the SIGNED letter to the church office as soon as possible. If you have a mailbox at the church office, please check to see if you have a letter that you need to respond to, regarding keys. Thank you. Any questions, please contact Christine Truxell at:  christine.bsa25@att.net. (Trustee key administrator for Board of Trustees). Thank you.
Update the Church Calendar – Reserve a place to meet. Let others know about new ministry opportunities. Contact Connie or fill in a "Calendar Request" form in the church office 847-439-0950.