Youth/Parent Check-in is TODAY!   Join us at 11:45am in the Fireside Room. This meeting will be to discuss options for a mission trip this summer. Youth and Parents are welcome to join us.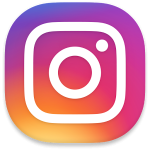 Youth Instagram The youth now have an official Instagram. This will be used for communication and to post pictures of what the youth are doing. Follow us @trinitympyouth
Youth Host PADS dinner Jan 26, the youth will be hosting the meal for PADS guest.
YCOS 2.0 Lunch meets again on Jan. 28—all youth are invited to join Pastor Wendy and Austin for further learning and conversation. Topic: General Rules (3 Simple Rules)
Deep Blue Kids Bible story this Sunday: "Jesus Walks on Water" (John 16-25) Children in PreK-5th grade are invited to enjoy water play, begin a Jesus' Journey Bible mural, make a walk-on-water snack, and pray for others who may need courage.  Worship practice: "Lord, hear our prayer."  Meet in the Education Wing following the Children's Message.
Deep Blue Kids in the Kitchen Service Projects January 28
All ages are invited to decorate the Giant Lunch Box for PADS, fill snack and cookie bags for the Chicago Night Ministry, and make valentines for the troops. We will continue creating our Jesus' Journey Bible mural with the story from John 6: 1-15, "A Boy's Lunch."   Meet in Fellowship Hall following the Children's Message.
Children need Adult & Teen Helpers to assist Miss Carmen and Jacki.  Sign up here:  https://www.volunteersignup.org/EERX3