Save the Dates:
Stewardship Celebration Worship & Lunch, with Rev. Jamie Geiger preaching November 19th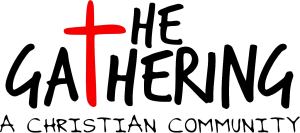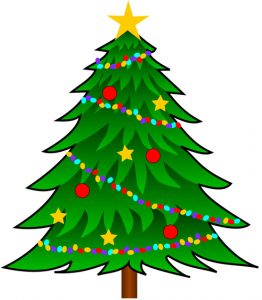 Hanging of the Greens – Nov. 26, 4 pm
Trinity All-Church Conference (with lunch provided)- December 10th, 12:30PM (Our District Superintendent will preach in worship).
Gathering in Christian Community
New To Trinity Gathering — Oct. 30 at 7 p.m., at the home of James and Sarah Owens. This is a follow-up to our October brunch, but if you missed that–or weren't here with us yet! — we would still love to have you join us! We'll be learning more about Trinity's ministries, United Methodism and membership. We'll have a time for joining the church on both Nov. 12 and Nov. 19. Please RSVP to Pastor Wendy. Pastor Wendy will send out address and directions.
Getting to Know You Gatherings – There are a few dates left for these gatherings with Pastor Wendy…a time to get to know her better, and share some of your hopes and dreams for our congregation. The remaining dates are: October 25th at 10:00 a.m. in the Fireside Room
Trinity United Methodist Men are having their "2017 Holiday Nut and Candy Sale" Order forms are available in the office and the Narthex
(outside sanctuary). Thank you for your support.
Trinity United Methodist Church Crafters The UMW will have their annual "Cookie Walk" and Craft sale! We will set up December 9th 3:00 pm – 6:00 pm, the 10th 8:00 am – 12:30 pm. If you are interested in setting up a table of crafts (we ask that you, please make a donation to the UMW Missions. Please contact Janice Farley for further information 847-255-8755. Please continue to check for updated information.
Trinity UMC is committed to Hospitality and SafeSanctuary. All adults, please keep information about yourself and children (0-18 years old) up to date by completing a Student/Child Registration, TUMC-Family Covenant and Authorization for Adult Background Check.
Growing in Faith
Lay Academy is a wonderful training/leadership development opportunity for any growing Christian. Sponsored by our United Methodist Elgin District, the event will be held at First United Methodist Church of Elgin, Nov 4 and 18, 8:30-3. The fee is $40. To register contact Teresa Youngs: Tayoungs@gmail.com. More info and fliers available in the narthex.
YCOS Lunch Sunday, Oct. 22 at 11:45. Students in 6th-12th and their families are invited to meet & eat with Pastor Wendy in Room 101. Thanks to the Mejorada family for providing a light meal.
Deep Blue Kids Hangout will not meet Oct. 22. Join Miss Carmen in the Art Room 200 NEXT Sunday, Oct. 29.
Deep Blue Kids in the Kitchen NEXT Sunday, Oct. 29 at 10:45 am. Two more adults and YCOS students in 6th-12th are invited to help our younger friends in the Kitchen and Fellowship Hall. (YCOS: Youth Christian Operating System)
Readers Theater – several young people have expressed interest in drama and Readers Theater in worship. They are looking for one or two adults to meet with them and guide the preparations. Contact
jacki@trinitymp.org
Pastor's Bible Study meets Sundays at 9:15 a.m. in Trinity Hall.
Disciple Fast Track Bible Study for Busy Lives meets Thursday evenings at 6:00 p.m. in Trinity Hall. This adult Bible study is a wonderful way to get connected at Trinity! Contact jacki@trinitymp.org for more information.

Going to Serve
SERVICE PROJECT SUNDAY is Oct. 22! Deep Blue Kids (children in PreK-5th grade), YCOS students in 6th – 12th and adult helpers will gather in Fellowship Hall at 10:45 to work on service projects for PADS and the troops.
Christmas Card Project- It is that time of year again! The Christmas cards we send mean so much to those who receive them. Incarcerated people are isolated; a simple card lets them know they are not forgotten. Will you help with this project again this year? It is a simple as signing cards and adding a message. There is a detailed hand out in the Narthex with very important information regarding the Christmas Card project. If you have any questions, please contact Martha Helm.
Leaf Raking and Fall Clean Up Day Saturday, November 4, 9:30 – 11:30 a.m. The more workers we have, the more work we can get done making the church grounds look nicer. If you have a rake, leaf blower, tarp or garden clippers, bring them. We will have some extras.
Coat Drive – Once again, we will be holding a coat drive this fall. We are looking for clean and gently worn men's, women's and children's coats. All coats collected will be donated to PADS, so they will stay local. We will begin collecting November 3rd through November 12th. A table will be set up for the collection. If you have scarves, hats, gloves, etc. PADS will be accepting those donations as well. Please let all your friends and neighbors know! If you have any questions please see Louise Dean via phone 847-640-6825 and email louise7300@aol.com
Boy Scout Troop #117 Annual Food Drive for PADS: Collected 1,155 items for the PADS pantry as well as Mount Prospect & Elk Grove Village food pantries.
Support the Troops – We are collecting hand sanitizer, hot chocolate, coffee, tea hand warmers, nuts, trail mix, calendar 2019, wrapping paper & wet wipes in the Narthex. Stay tuned for other needed items in the future.
WINGS provides counseling and support for families and victims of domestic violence. To help with groceries, bring rice, toilet paper, snacks, juice boxes, coffee, tea & cereal to the blue WINGS bin in the Narthex. Also requested are seasonal decorations for Halloween, Thanksgiving and Christmas. (WINGS: Women In Need Growing Stronger)
PADS Ministry – Connect with others who share concern for homeless individuals and families in our community. Volunteers serve a variety of short shifts on Friday evenings, and in many other ways. Contact Barbara Nicpon 847-297-7379. (PADS: Public Action to Deliver Shelter)
PADS & PIZZA – Students in 6th-12 grade meet Friday, October 27,
4:30pm – 6:30pm.
And More…
Update the Church Calendar – Reserve a place to meet. Let others know about new ministry opportunities. Contact Connie or fill in a
"Calendar Request" form in the church office.
Altar Flowers are provided by different individuals and groups each week. To sponsor flowers in honor or memory of a loved one, contact Connie in the church office. $20 donations may be placed in an envelope marked "Altar Flowers".
Annual Christmas Wreath Sale: Boy Scout Troop #117 Order forms are now in the Narthex. Orders and payments can be dropped off in the office no later than November 6th. Pick up will be November 26th after the 10:30 am service. Thank you for your continued support of Troop #117.