Update the Church Calendar – Let others know about your group! Share new ministry opportunities. Reserve a place to meet. Contact Connie or fill in a "Calendar Request" form in the church office.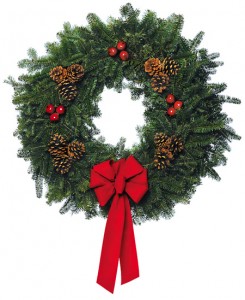 Altar Flowers are provided by different individuals and groups each week. To sponsor flowers in honor or memory of a loved one, contact Connie in the church office. $20 donations may be placed in an envelope marked "Altar Flowers".
Annual Christmas Wreath Sale: Boy Scout Troop #117 Order forms are now in the Narthex. Orders and payments can be dropped off in the office no later than November 6th. Pick up will be November 26th after the 10:30 am service. Thank you for your continued support of Troop #117.