Children in Lent: Young people in PreK-5th grade are invited learn stories about Jesus on Sunday mornings and worship in a Pray Ground during Lent!
What's a Pray Ground? Also known as Grace Space, a Pray Ground is a place in the front of the sanctuary where young children can experience worship through age-appropriate worship materials and tools that will help keep them engaged (rather than entertained) in worship.  Find out WHY, WHO, WHERE, WHEN & HOW in Sunday's bulletin insert.
Families Worship Together on Folk Music Sunday! Child care for infants and children through 2nd grade is provided in the Nursery Playroom throughout the morning.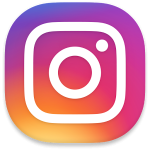 Youth Instagram The youth now have an official Instagram. This will be used for communication and to post pictures of what the youth are doing. Follow us @trinitympyouth
Mission Trip Dates Are Set: The Youth will take a high school mission trip from July 14th-20th. This will be to Red Lake, MN which is a Native American Reservation. This trip is only open to those who will just have finished 8th grade to graduated seniors. We need firm commitments by March 14th For more information please contact Austin at austin@trinitymp.org
Night Ministry: We are in need of 4-6 high school volunteers to assist with the night ministry on February 25th. Contact Austin or Sylvia Haas for more information
Adult & teen helpers are invited to assist children and Sunday school leaders on Sunday mornings. Contact Jacki Bogolia or sign up here: https://www.volunteersignup.orgEERX3