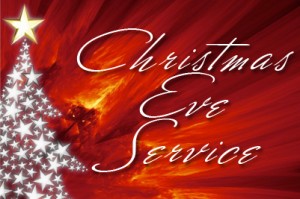 We are planning something a little different for the 7:00 p.m. Christmas Eve Service this year. We will have all of the activities that we cherish—carols, candlelight, pick up pageant, pick up  "Hallelujah a," etc.—just set in a little different context.
We will have vignettes presenting some of the pressures of the Holiday Season (decorating, preparing Christmas dinner, wrapping presents).  In the background there will be a percussion piece that gradually grows in intensity and drive, taking the actors in the vignettes into a more frenzied and agitated state.
At the height of the craziness, all will cease.  Quiet music and the reading of the Gospels will put the focus on the re-enactment of the nativity in the pick-up pageant.  The actors in the vignettes (and we in the congregation) will be drawn to the real meaning of Christmas as we sing "O Come, All Ye Faithful," then light our candles to "Silent Night."
The praise of the "Hallelujah Chorus" will replace the pressure of the holidays as we go forth from the sanctuary.
If you would be interested in participating as an actor in the vignettes (there are no spoken parts; everything will be mimed), talk to Pastor Dan or Jacki Bogolia.  This will be an amazing Christmas Eve.
11:00 pm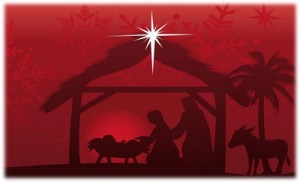 A candlelight and carols service featuring the Scripture, music, and  prayers of Christmas.