Celebrate the "reason for the season" with neighbors, family and new friends at Trinity United Methodist Church on Christmas Eve. All children who attend the 7 pm service  are invited to take part in the Christmas drama – no experience needed!  A service of lessons and carols will be offered, concluding with an open invitation to join the choir singing the "Hallelujah Chorus."
Families are encouraged to come early for a costume.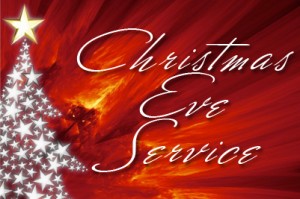 Looking for something more contemplative?  Engage in meaningful worship with special music, candles, lessons and carols at the 11 pm service.
May God bless you this Christmas and throughout the new year.