Planning Ahead for Christmas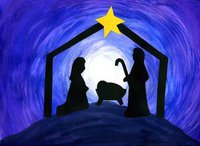 This year the following opportunities will be available for reaching out to others locally during the holiday season.
Marcy Newberry Center – buy a gift for a needy child.  The list includes 33   children ages 3 to 11.   The sign up sheet will be available in the narthex Sunday, November 20.
Add canned goods and non perishable items to the little red wagon in the narthex.
Donate something to WINGS.  A list of needed items and a collection box are in the narthex.
Warming Tree – buy socks and warm gloves for homeless adults and decorate the tree.  Child size hats and mittens can also be donated.
Purchase a $25 food gift card for a grocery store from Jan Bradley through our MANNA program (order date – December 4th).  They will go to people in need within our church community and the local food pantry.  Contact Jan Bradley   847-910-8188.
"Go Green" by using only one card and no postage to send Christmas Greetings to the congregation.  Your card will be put on display for all to see in the narthex.  Donate the money saved from cards and postage.
Give the gift of time – volunteer for PADS on a Friday night.  Men are especially needed for the 2nd and 3rd shifts.  The sign up book is in the narthex.
Please consider participating in one or more of these activities. Questions?  Call Lois Spillar