Boy Scout Troop 117 will be having their Annual Food Drive to help support PADS beginning on Saturday, October 13th and pickup will be on Saturday, October 20th, 2012.  All church members are welcome to bring food donations to Fellowship Hall on the 20th.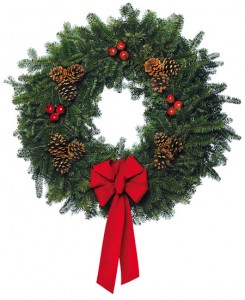 Their Annual Christmas Wreath Fundraiser has begun and orders will be delivered to the church on Sunday, November 25, 2012 at the 10:30 service.
Christine Truxell, from Troop 117, will be at the 10:30 am service on Sunday, October 28th and on Sunday, November 4, 2012 to take orders.
Thank you for your continued support of our Troop!
Christine Truxell