Hot Dog 'n Ice Cream Social
(with food and games)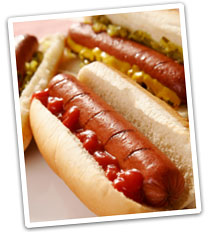 Cost — Adults $5, kids under 12 — $3
Menu — Hot Dogs, Mac 'n Cheese, Baked Beans, Chips, Fruit bowls,
Ice Cream in Cones & bowls. — ????
Games  — suggestions are welcome;
Bag Toss, sack race, etc.????
Food will be set up in the courtyard hallway. Games etc. in courtyard.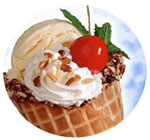 Think about it.  Talk it up! Let's meet Sunday, August 28th to get started.  We'd like to have plans in place before Labor Day weekend.
Ideas, questions, comments — call Marilyn Buban  or grammjb@sbcglobal.net