CHRISTMAS SERVICES
Christmas Eve, December 24
7:00 PM – Christmas Pageant, Candle Lighting, Hallelujah Chorus
11:00 PM – Special Music, Candle Lighting
Christmas Day, Dec. 25th
 10:30 AM Only (no 8:10 AM Service)
 New Year's Day, Jan. 1st – 8:10 AM and 10:30 AM service
YOUTH BAKE SALE
Sunday Dec. 18th before and after service.  Replenish all the cookies you already ate after the cookie walk.
Advent Prayers and Spiritual Practices, Dec. 1 – Dec. 22

Discover ancient and new ways to encounter God thru a variety of 30-40 minute experiences. Come to as many as you are able!
Sundays, 9:30 a.m. in room 101 (education wing)
Thursdays, 6:30 p.m. in Trinity Hall
PADS NEEDED
Along with your monetary donations, PADS is in desperate need of twin size thermal blankets and twin size sheets/pillow cases. McDonald's $10 gift cards are also appreciated.

POINSETTIA ORDERS
Order forms for Poinsettias that are provided by  Busse Florists can be found in the Narthex (lavender forms). Orders are due in the Narthex drop box by December 18th. Flowers can be picked up after the 11 p.m. Christmas Eve service.
RAINBOW COVENANT – SUNDAY DECEMBER 18th
December's Rainbow Covenant emphasis is the United Methodist Heifer International (Goal $1,000). This worldwide self-help organization provides livestock, such as heifers, goats, sheep, pigs, rabbits, bees, chickens, water buffalo and other animals, as well as agricultural services to more than 84 countries. Each recipient of an animal agrees to give the first female offspring to someone else in need.
CHRISTMAS DRAMA FOR CHILDREN AND YOUTH
Young people are invited to experience the Nativity Story through drama at Trinity. We gather for the 10:30 a.m. worship, then move to the education wing to recall the Story in character as Mary, Joseph, angels, shepherds, King Herod, and the magi. On Christmas Eve, all children present for worship at 7 PM will be invited to choose a costume, and reenact the Story for the whole congregation.
Dress rehearsal on Wednesday, December 21st, 6:30 p.m. – 7:30p.m.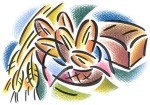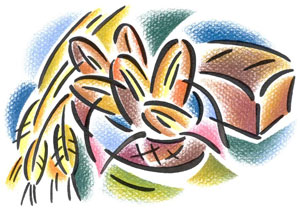 MANNA CARDS FOR THE HOLIDAYS
A selection of gift cards are available each week through Dec. 18th for immediate cash or check purchase! Think about shopping Manna for all of your holiday cooking (grocery), dining (restaurants) and gift giving (family, teachers, bus drivers, tips, pet-sitter, babysitters, etc.). Cards range from $5-$100+. Order specific cards weekly through Dec. 11th…order on Sunday, receive within a week!!
WINGS – CHRISTMAS GIFTS
Gifts for women and children in the WINGS program need to be brought to church before 10:30 a.m. Sunday, Dec. 4th. Contact Lois Spillar with questions, 847-398-4838, Ljs814@aol.com.
SUPPORTING THE TROOPS – OPERATION CHRISTMAS
We are collecting leftover candy for troops as we are getting ready for Operation Christmas. Many thanks to all those who have generously for our troops. New needs are all magazines (including readers digest, Guideposts, game books, paperbacks), granola bars, cup of soup, coffee, beef jerky, and hand warmers.