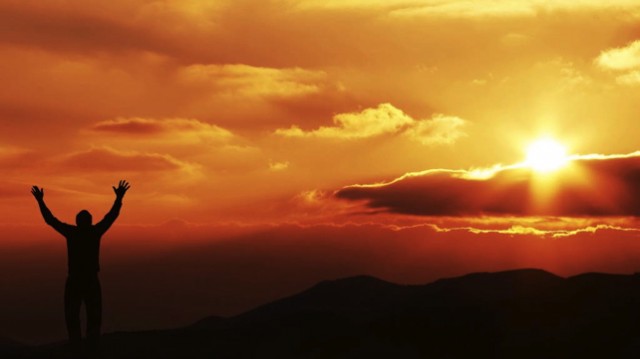 In Philippians, Paul writes about striving to lay hold of the upward call of God.  There is a sense that, no matter how spiritual he may have become, he can go further.
We live in a world where many things escalate.  Usually, they are bad things; violence, war, revenge, anger, conflict, confrontation.
O, that we had more spiritual escalation.  If we escalated God's love instead of violence; God's peace instead of war; God's forgiveness in-stead of revenge, what would our world be like?  If we strove in God's Spirit for the better way with as much passion as we strive for other, less valuable, even negative pursuits, how much better would we be?
In recent years, people have tried to counteract the senseless violence with the bumper sticker encouraging us to commit random acts of kindness.
Perhaps we also need to plan and carry out intentional spirituality.
John Wesley talked about holy habits.  We could use more of those.
C. S. Lewis encouraged a young man who asked him how to be com-pletely devoted to God.  He said, when you get up in the morning, ask "how would I live today if I were completely devoted to God," then go and live that way.  The young man asked, "isn't that hypocrisy, to do something I don't feel."  Lewis said no.  Hypocrisy is pretending to be something I never intend to be.  What he suggested was living into what you want to be.
If we follow this advice, we might just see some spiritual escalation.
Peace,
Pastor Dan