CLASSICAL MASTER WORKS SUNDAY – NOVEMBER 20TH
Celebrate with us listening to many of our talented musicians play Bach, Handel, Mozart and Vaughn-William. Pieces will be performed by Chancel Choir, organ, Trinity Brass, a string quartet, and Youth Strings
ADVENT PRAYER & SPIRITUAL PRACTICES – DEC 1 – DEC 22
Discover ancient and new ways to encounter God thru a variety of 30-40 minute experiences. Come to as many as you are able! Sundays, 9:30 a.m. in room 101 (education wing) Tuesdays, 9:30 a.m. in the Fireside Room Wednesdays, 6:30 p.m. in the Fireside Room Thursdays, 6:30 p.m. in Trinity Hall HANGING OF THE GREENS – SATURDAY NOVEMBER 26TH, 4 – 5 PM Get into the Spirit of Christmas! Cookies, Hot Chocolate, Hot Cider, Singing Carols. Come have fun decorating for the Season. CHRISTMAS DRAMA FOR CHILDREN AND YOUTH Young people are invited to experience the Nativity Story through drama at Trinity. Beginning Nov. 27th, we will gather for the 10:30 a.m. worship, then move to the education wing to recall the Story in character as Mary, Joseph, angels, shepherds, King Herod, and the magi. On Christmas Eve, all children present for worship at 7 PM will be invited to choose a costume, and reenact the Story for the whole congregation.
HOLIDAY MUSIC AT TRINITY
Nov. 20th, 4:00 p.m. – Chicago Metropolitan Brass Ensemble
Dec. 3rd, 4 p.m. – Mount Prospect Community Band (goodwill offering for PADS) and UMW Cookie Walk from 3-5pm, to raise money for missions.
Dec. 4th, 4 p.m. – Celebration Brass and Christmas Quintet
Dec. 18th, 4 p.m. – Chicago Trombone Authority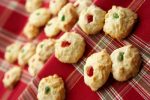 COOKIE WALK BAKERS NEEDED
Bakers needed to provide cookies for Dec. 3rd "Cookie Walk" after the Mount Prospect Community Band Christmas concert.
MOUNT PROSPECT CELEBRATES 100 YEAR ANNIVERSARY IN 2017
The Annual Celestial Ball Celebration on February 4th will include music from Orchestra 33, led by former Trinity member David Farley, son of Skip and Janice. Katlyn Bradley, daughter of Neal and Jan, will also be soloing with the Prospect High School Jazz Combo. Details about the many events can be found at www.mountprospect.org.
CHRISTMAS EVE MUSIC MINISTRY – VOLUNTEERS NEEDED
We are looking for volunteer(s) to provide a ministry of worship through music at the 11 p.m. service held on Saturday, December 24, 2016. If you would like to participate, please contact the Music Director, Tyrone Mitchell at (224) 659-0162 or drop a note in his office mailbox.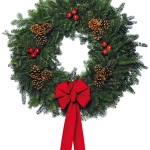 ANNUAL CHRISTMAS WREATH SALE – BOY SCOUT TROOP 117
If you have placed an order for Christmas Holiday decorations, they will at Trinity on Sunday, Nov. 27th. If you can't pick-up that Sunday morning, items will be left in the courtyard with your name on them. Thank you for your support.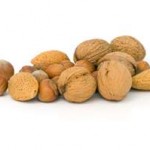 2016 HOLIDAY NUT AND CANDY SALE
Delivery Sunday, Nov. 20th. Contact Bruce Spillar at (847)-398-4838 or John Froberg at (847)-228-6159 with questions.
FEED MY STARVING CHILDREN (FMSC)
Next packing date is Tuesday, November 29, sign up in the Narthex.
WINGS THANKSGIVING
Needed are Napkins, Sides, and Turkeys (or money for turkeys) to help provide Thanksgiving Dinner.
WINGS – CHRISTMAS GIFTS
Christmas – so soon? Once again we are coordinating with WINGS to provide Christmas gifts for women and children who have been victims of domestic violence. WINGS provides emergency shelter as well as transitional housing, counseling services and mentoring programs. Names will be available in the narthex Sunday, Nov. 13 between services and after the 10:30 service. Gifts need to be brought to church either Sunday, Nov. 27th or Dec. 4th. Contact Lois Spillar with questions, Ljs814@aol.com.
SUPPORTING THE TROOPS – OPERATION CHRISTMAS
We are collecting leftover candy for troops as we are getting ready for Operation Christmas. Many thanks to all those who have generously for our troops. New needs are all magazines (including readers digest, Guideposts, game books, paperbacks), granola bars, cup of soup, coffee, beef jerky, and hand warmers.
YOUTH OUTREACH TO PAST TRINITY YOUTH – CARE PACKAGES
Current Trinity Youth will be sending care packages to Past Trinity Youth. They are collecting goodies.