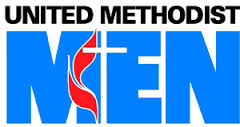 Saturday, March 7, 2015
NIC UMM Annual Conference @ Crystal Lake 
The Elgin District is hosting the NIC UMM Annual Meeting Crystal Lake UMC, 236 W. Crystal Lake Ave, CL, 60014.
The speaker is Pastor Scott Fields who is the Pastor at that church. He is an active supporter of men's ministries so his message should resonate.  A special addition to the meeting will be the local UMM President, Jim Nelson, sharing a bit about the re-pair ministry the UMM group at that church undertakes.
POTATO DROP
Saturday, March 28, 2015
Time T.B.D.
TUMM Palm Sunday Service
Sunday, March 29, 2015
7:00 a.m.-Fellowship Breakfast at Elly's Pancake House, 372 E Golf Road,
8:10 AM   Worship
SAFE SANCTUARIES—Hosted by the Northern Illinois Conference
Location: Trinity UMC, Wilmette, 1024 Lake Ave., Wilmette, IL  60091
9:30 am—12:00 pm (Registration begins at 9:00 am)
Registration fee of $30 per person
Do you have Safe Sanctuaries policies and procedures in place? Have your teachers and leadership been Safe Sanctuaries trained in the last two years?
The NIC Safe Sanctuaries Team is here to help you. Safe Sanctuaries trainings are be-ing scheduled throughout the year in various locations to make these training more accessible to you. Choose the date and location that works best for you.
Registration fee of $30/person will cover the cost of background check and materi-als. Send the completed form along with your registration fee to register. Refer to www.umcnic.org