Church Council meets Monday, January 15 at 7 p.m. in Trinity Hall, and on the 3rd Monday, every other month.  All are welcome to join in and learn more about what's happening at Trinity!
Youth/Parent Check-in On Sunday Jan. 21st we will have a Youth/Parent Check-in at 11:45am in the Fireside Room. This meeting will be to discuss options for a mission trip
this summer. Youth and Parents are welcome to join us.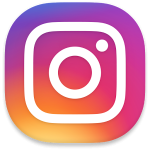 Youth Instagram The youth now have an official Instagram. This will be used for communication and to post pictures of what the youth are doing. Follow us @trinitympyouth
Deep Blue Kids in PreK-5th grade need two adult helpers on Sunday morning.  Leave the planning and preparation to Miss Carmen and Jacki.  Choose your Sundays and sign up here or cut and paste this link into your browser:  https://www.volunteersignup.org/EERX3
Photos 4U! Have you seen the creative bulletin boards with all the pictures? Why not take a few photos home?  Bulletin boards are located in the narthex, education wing, near Trinity Hall, and outside the church office.  Take as many as you like!  All photos will be removed by the end of the month.
All-Church Trinity Budget Informational Meeting!  After 10:30 worship on Sunday, January 28, you're invited to hear more about our 2018 budget and our ministries for this coming year.
Trinity Preschool Ministry
Happy New Year. January brings such a fun time at the preschool, we learn about winter, snow, hibernation, animals, and we even bring snow into the classrooms for the children to explore. January is also the time of year we begin registering for fall classes.  If you are looking for preschool for your 2 1/2 to 4-year-old, why would you look anyplace else?  We have space in our 3-year-old classroom for our January to May session this year too, so if you know a 3-year-old who would love to start school, give us a call. Mary Ristau 847-357-1513