ADVENT begins Dec. 3, and is a Season for All Ages. Be sure to take home the enclosed Trinity ADVENTure Guide and ADVENT Calendar.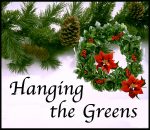 Hanging of the Greens/Make Advent Wreaths at 3:00 pm.
A $10 donation for materials is requested.
Pastor's Bible Study meets at 9:15 a.m. in Trinity Hall.
Deep Blue Kids (PreK-5th) and YCOS students (6th-12th) meet in Fellowship Hall for Service Project Sunday, immediately following the Children's Message during 10:30 worship.
Deep Blue Kids Hangout in the Art Room between services on Sundays from 9-10:00 am. All ages welcome.
YCOS 2.0 meets at 11:30 in the Loft. Sign up here to provide lunch. (YCOS: Youth Christian Operating System)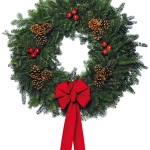 Pick up your Boy Scout Christmas Wreaths November 26th after the 10:30 am service. Any orders not picked up will be placed outside in the courtyard. Thank you for your continued support of Troop #117.
ChildServ – The Rainbow Covenant emphasis for November is ChildServ. It is an organization that began in 1894 as the Methodist Deaconess Orphanage and later was named the Lake Bluff Home for Children. Today, ChildServ is a highly experienced, multidisciplinary child and family services network reaching children and families facing adversity in four Illinois counties: Cook, DuPage, Kane and Lake. The focus of their community-based programs focus is to improve the lives of vulnerable children and their families, foster parents and other caregivers. ChildServ reaches 3,000 at risk children and families annually. Programs include foster care and adoption, group homes, child care, early childhood education and parenting support, military and veteran family support, and healthy life-style information.
Advent Study: Thursdays Nov. 30, Dec. 7, 14, 21 at 7:30 p.m.
The angels that appear in the scriptures stories of Jesus' birth would have been very comfortable in our world of tweets and hashtags. Their messages were often short and to the point–their favorite line being #DoNotBeAfraid. As we look at the stories of these winged messengers to Zechariah, Mary, Joseph and the Shepherds and their reactions to them, we will contemplate what messages we can offer that will counteract a culture of fear and bring #morehope, #morepeace, #morejoy, and #morelove to the world. Led by Pastor Wendy, this study will use the scriptures for each upcoming Sunday, and the work of Dr. Brene Brown. To reserve childcare, please call 847-439-0950.
Cake Walk & Craft Sale- UMW will have their annual Cookie Walk and Craft Sale in the Narthex December 9th from 3:00 – 6:00pm. Crafts will still be set up for sale on Sunday December 8th 8:00 am – 12:30 pm. Let's support the UMW. Cookie Bakers Needed!!
Mount Prospect Community Band– will present a Christmas Concert Saturday, December 9th at 4:00. Let's support the Community Band!