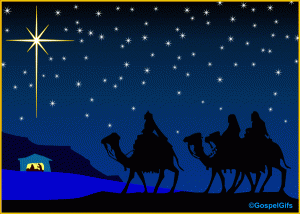 When I wrote the Christmas letter talking about the flexibility of Christmas to reach across the entire range of our experience, little did I realize what that would mean this year, especially in the days just before the third Sunday in Advent.
This Sunday, a traditional day for celebrating the most joyful parts of the season, filled with Scriptures about joy and rejoicing, fell just two days after the murderous rampage at Newtown, Connecticut. The lectionary readings for the day felt jarringly inappropriate.
Christmas was still appropriate, however. There was not only great joy, but great sorrow at the first Christmas. When the Magi did not return to Herod with information about the location of the newborn King, the mad king sent his soldiers to kill every child in Bethlehem "two years old and under."
Because this Scripture is read in January in remembrance of the visit of the Magi, and is spoken softly as an uncomfortable after-thought to those events, the "Massacre of the Innocents" usually has a minor place in most Christmas remembrances.
This year, however, it was the third Sunday. However much we wish Christmas to be the time of innocence filled with the laughter of children and the message of peace, evil does not take a holiday. Herod raged at the Good News, and acted with tragic power and efficiency. This happens at Christmas, too.
We know this. We have experienced the underside of Christmas, personally and in our world. It can be a time of sickness, depression, tragedy, and trouble. In the Gospel Song, "Sweet Little Jesus Boy," Jesus "was made to be born in a manger" in a world that "treats you mean, Lord; treats me mean, too. And that's how it is down here."
When we see Newtown and its thousand evil siblings around our world, we could be like Longfellow, who wrote, "and in despair, I bowed my head. There is not peace on earth, I said. For hate is strong and mocks the song, of peace on earth, good will to men."
Or, we can lift our eyes. Christmas is about Emmanuel, God with us. It is about Jesus, who came to overcome the powers of sin, death, and hell. And if God is with us, who can be against us, as Paul said.
We can say no to Herod and his kind. We can say no to the evil impulses that drove him. We can say no to them in our world and in our own hearts. We can pray, Lord cleanse me of all unrighteousness; empower me to bear witness against the evils of our world; help me to be your servant.
I would think that such a response from God's people would be a good Christmas present even for a bad Christmas.
Bring Peace,
Pastor Dan